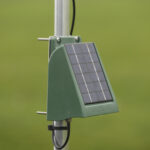 February 2022 – We are thrilled to announce our partnership with Soil Scout. A Finland-based company, Soil Scout provides the most advanced fully buried underground wireless soil sensor and monitoring solution for professionals in Agriculture. Farmers and agriculture professionals around the world use Soil Scout to understand their fields, optimize soil conditions for better growth and improve crop production, while reducing operational costs and water consumption.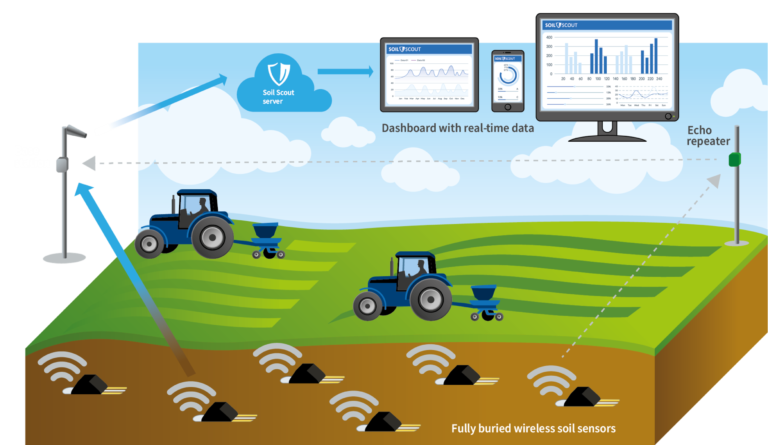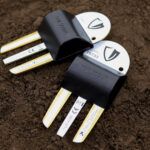 Soil Scout is the first-ever soil sensor system that allows you to place any number of fully buried wireless sensors all across an area, giving you a complete real-time underground weather map to your fingertips. It is the most advanced and cost-efficient soil monitoring solution for professionals in agriculture, golf and sports turf maintenance.
By using Soil Scout, hundreds of farms and other agriculture professionals worldwide become even better in their data-driven agronomy. The system enables learning and controlling of soil conditions for optimized  growth, as well as savings in operational costs and inputs.
You can place Soil Scout underground wireless soil sensors in several well-chosen locations across a field in an "Install and Forget" manner. Contrary to equipment sticking out of the ground, the fully buried sensors are driven and planted over, they will wet and dry, freeze and thaw, with the soil. Immersed in what ever occurs in the underground, the sensors will provide you with accurate and real-time soil moisture, salinity and temperature data from where the growth really happens – the root zone. The online Soil Scout Monitoring Service allows you to view current and historical soil data on an intuitive graphical interface, whether it's on mobile or desktop computer.
Battery Life 20 Years
The Soil Scout Hydra sensor has the most outstanding battery lifetime on the market – up to 20 years. The maintenance-free sensors operate completely autonomously in the ground, which is why once installed, the solution provides you with an unmatched perennial measurement consistency, also leading to a superior cost efficiency over the years.
For more information about how easily you can implement this technology into your operation, contact us.