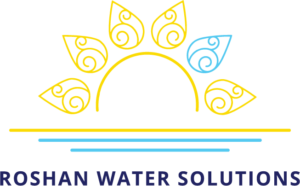 March 2023 – Introducing our new partner, Roshan Water Solutions. Through our partnership, we can offer portable, on-site water testing kits for bacteria (E.coli and Total Coliforms) suitable for agricultural and greenhouse irrigation as well as for municipal parks and recreation sites with no need to transport samples to a central laboratory.
With the VeloCens™ system, many of the existing challenges with the current process to collect water samples and test for E. coli and Total Coliforms, especially in rural locations, are eliminated. It offers the ability to do rapid, on-site water sample testing and enables water management companies to make real-time, data-based decisions.
Accurate and quantified E. coli and Total Coliforms test results in 1 hour.
Suitable for the public, private and agricultural sectors for different water types including raw water (tributaries, groundwater, reservoirs), wastewater effluent, and drinking water.
Automatic collection of water sample information (date/time, location, operator name) stored on Roshan Water's MobileApp (compatible with iPhone and Android). A QR code on the sampling bottles starts the tracking process and connects the water sample to the test kit and test results.
Automatic logging of water sample collection and test result information into our secure Roshan Water Cloud-based portal for 24/7/365 access by managers and operators.
Water sample test kits include test cartridges that have nanotechnology sensors good for a single use ensuring the safety of VeloCens operators. Used Test Kits are sent back to Roshan Water (or partner organizations) for recycle/ reuse; customers are not responsible for disposing of Test Kits.
1) Provides the capability to increase the testing frequency and confidence in microbiological detection in municipalities ensuring adherence to biological regulations.                     Immediate detection allows for timely communication to citizens of any unsafe drinking water or recreational water  conditions.
2) Eliminate water sampling-related errors:
Immediately deal with a situation where there was an error with the chain of custody form and the water sample is not tested by the laboratory.
Eliminate water sample collection related errors with automated location and day/time tracking and remove the requirement to transport water samples to a central lab within a given timeframe.
3) Manage risk in emergency / urgent situations:
During water main break repairs where 1) water flow is resumed without yet having microbiological test results back from laboratory or 2) a number of samples can be tested with VeloCens in a couple of hours to establish confidence in the health of the distribution system before sending the sample to the lab
Effective decision making related to boil water advisories
Situation where a positive result is received from a laboratory in 24 hours and there is a desire to do immediate re-testing in multiple places to confirm what is happening in the distribution system or other water sources
Immediate need to test for microbiological indicators in water samples when dealing with overflows within a municipality
Urgent need to test surface water runoff from excess rainwater, stormwater, meltwater, or other sources

4) Manage recreational water safety:
Augment testing of untreated water bodies used for recreational purposes
More frequent testing of water samples from observations wells and campground wells that are part of a municipality's water license